Stainless Steel Sheet And Plate
We are manufacturer of Best quality Stainless Steel Sheet And Plate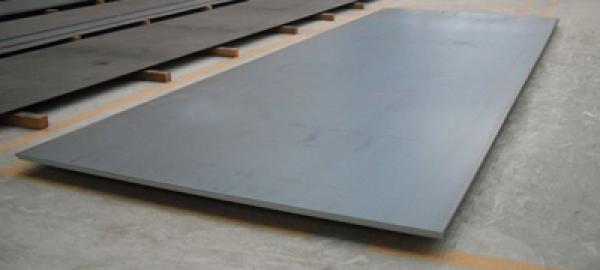 Metalfort Inc. manufactures grade EN19 plates to match the exact desire of the client. The quality of the product depends on the raw material, thus top notch grade is procured from a trustworthy mill. Each is a high quality alloy steel that offers high tensile strength, high wear and tear resistance and other properties. Due to the good combination of shock resistance and ductility, they are most commonly used and manufactured for the automotive sector. The most appreciated feature of this grade is that it lends itself to several applications where strength and machinability features are considered primarily. This grade plate comes in toughened moved surface or even T condition in the market.
EN19 Plate, EN 19 Plates, 42CrMo4 Plate, AISI 4140 Steel Plate, Alloy Steel EN-19 Plates, EN19 Steel Plates Suppliers in Mumbai, India.
42CrMo4 Steel Plate Manufacturers, EN19 Alloy Steel Plates, AISI 4140 Plate, EN 1.7225 Plates, EN 19 Steel Grade Plates Exporter in India.
EN-19 Plate Exporter in Mumbai, High Tensile EN19 Plate Manufacturer, EN19 Plate Suppliers, EN19 Grade Steel Plates.
Manufacturing: knowledgeable staff and experienced metallurgists are appointed in order to assure proper guidance to fabricate top quality material. While the fabrication assistance of quality inspectors is done to eradicate the chances of flaws in the product.
Quality assurance: In house testing laboratory allows them to work with complete focus as total commitment is given to produce a quality product.
Packing and shipping: After the completion of fabrication products are safely packed in the wooden, plywood or pallets as per the product size and shipping requirement. Packing is dune to deliver the best quality of plates, also packing evade the chance of uncertain risks to the product from external or internal sources. The company also provides certain after sales services such as in case you need to inquire about the quality of the product you can contact their customer support.
EN-19 Plate Equivalent Grades
| | | | | | |
| --- | --- | --- | --- | --- | --- |
| STANDARD | DIN | BS | IS | EN | SAF / AISI |
| En 19 | 42CrMo2 | 709M40 | 40Cr4Mo3 | EN19 | 4140, 412 |
EN19 Steel Plate Specification
Width (mm) : 600-25000mm
Wall Thickness (mm) : 0.2-400mm
Thickness : 0.2~300mm
Length (mm) : 600-12000mm
Surface : Black painting, varnish paint, anti rust oil, hot galvanized, cold galvanized, 3PE
EN19 Plate Chemical Composition
| | | |
| --- | --- | --- |
| Element | Min | Max |
| C | 0.35 | 0.45% |
| Mn | 0.5 | 0.80% |
| Si | 0.1 | 0.35% |
| Ni | - | - |
| Mo | 0.2 | 0.40% |
| Cr | 0.9 | 1.50% |
| S | - | 0.05 |
| P | - | 0.05 |
EN 19 Steel Plate Mechanical Properties
| | | | | | | | | |
| --- | --- | --- | --- | --- | --- | --- | --- | --- |
| Heat Treatment | Tensile Strength Rm N/mm² | Yield Stress Re N/mm² | a% on 5.665 So | Impact Izod J | Impact KCV J | Proof Stress rp0.2 | Hardness HB | Size mm |
| R | 700/850 | 495 | 15 | 34 | 28 | 480 | 201/225 | >100≤250 |
| S | 775/925 | 555 | 13 | 27 | 22 | 540 | 223/277 | >150≤250 |
| S | 775/925 | 585 | 15 | 54 | 50 | 570 | 223/277 | >63≤150 |
| T | 850/1000 | 680 | 13 | 54 | 50 | 655 | 248/302 | >29≤100 |
| U | 925/1075 | 755 | 12 | 47 | 42 | 740 | 269/331 | >13≤63 |
| V | 1000/1150 | 850 | 12 | 47 | 42 | 835 | 293/352 | >6≤29 |
| W | 1075/1225 | 940 | 12 | 40 | 35 | 925 | 311/375 | >6≤19 |