We Are the Leading manufacturer & exporter of
Forged Fitting
We manufactures and exports high quality Forged Fitting worldwide. Learn more about our products.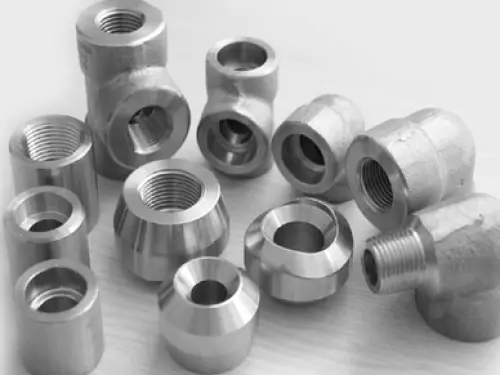 We Metalfort Inc. produce stainless steel forged fittings, carbon steel forged fittings, as well as nickel alloy forged fittings. At Metalfort Inc., forged fittings are available in NPT or BSPT threaded or socket weld (SW) form in various steel grades. Forged steel pipe fittings (Socket Weld Forged Pipe Fittings and Threaded Forged Steel Pipe Fittings) are machined from solid forgings. The quality of the fittings is critical in that they are designed to withstand higher pressures. In designing forged fitting, the most important factors are: uniformity of wall, wide bands, sharp threads properly chamfered and unrestricted flow.
We exports Forged Fitting worldwide
Get best quality Forged Fitting
We can help you to get best quality Forged Fitting as per your requirements.
Ontime delivery

Customization as per request

After sales Support

Best quality