Aluminium Hex Bars
We are manufacturer of Best quality Aluminium Hex Bars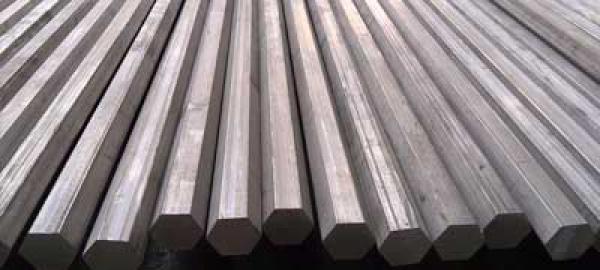 Metalfort Inc. is the most reliable supplier of a huge variety of . However, we provide hex bars of the highest quality to all of our consumers throughout the world. The bars, on the other hand, are also exported to clients with a variety of requirements. Hex bars can be ordered with many requirements, including surface finish, end finish, dimensions, forms, sizes, and length. They are furthermore offered to the clients with cut-made specs that meet their requirements.
ASTM B221 Aluminium Hex Bars, ASME SB221 Aluminium 6351 Hex Bars, 10mm Aluminium H20 Hexagon Bar, Aluminium 3.0255 Hexagon Bar, 2017 Aluminum Hexagon Bar, Jindal Aluminium 6063 Hexagon Bar at Best Price in India, Aluminium 2014 H14 Hexagon Bar, ASTM B221 Aluminium Alloy 6061 Hexagon Bar, Aluminum H-9 Hexagon Bar Suppliers in Mumbai, India.
Aluminum is a soft alloy that is frequently combined with other alloys to increase strength, including copper, zinc, lithium, manganese, and silicon. The properties of aluminum hex bars, which are used in applications, are very diverse. But the hex bars also have some impressive qualities including high tensile strength, remarkable toughness, great ductility, and stability in high temperatures. There are numerous additional qualities that the flat bars possess in addition to this due to the presence of carbon alloying components. Some of the qualities that are inherited by flat bars include corrosion resistance, pitting corrosion resistance, and crevice corrosion resistance.
Common uses of hex bar include:
• Structural frames for siding
• Window sills
• Framed doors
• Roofing
• Bridge construction/decks
• Construction of infrastructure
Aluminum H9 Cold Drawn Hexagon Bar, Aluminum 2017 Industrial Hexagon Bar, Aluminium Alloy 6351 Hot Finish Hex Bars, Aluminium 6063 Hex Bars Stockist, Jindal Aluminium H15 Hex Bars, Aluminium Alloy 2014 Hex Bars Price List, Aluminium 6063 H14 Hexagon Bar, Aluminum H20 Hexagon Bar Manufacturers, Aluminum Alloy Hex Bars Exporter in India.
Jindal Aluminium 6063 Hexagon Bar Price, Aluminium 2014 Cold Forming Hex Bars, Aluminium 2017 Hexagon Bar Exporter in Mumbai, H14 Temper Aluminium 6351 Hex Bars, Aluminium H15 Hot Rolled Hex Bar, Aluminum 6061 Hexagon Bar Price Per Kg, Aluminium H15 Hex Bar Weight Calculator, Aluminium H9 CR Hex Bar, Aluminium 6061 Half Hexagon Bar, 2014 Aluminum Hex Bar Price In India.
Being an energy-efficient metal, aluminum has further advantages for use in the building. Aluminum hex bar is frequently utilized for LEED (Leadership in Energy and Environmental Design) projects since it is a sustainable and recyclable metal.
We also care about our customers, so we test our products to ensure they meet their needs. Some of the tests we perform on our products include positive material identification, intergranular corrosion resistance, hardness, hydrostatic, ultrasonic, micro, and macro. We can provide our clients in the public and private sectors with high-quality, long-lasting products.
ASTM B211 Aluminium Hex Bars Specification
Dimensions : ASTM, ASME, AMS
Specifications : ASTM B221, B211, B565, B316, AMS 4121 2014
Temper : H14
Size : 1/4" Dia – 16" Dia
Form : Square , Round , Hex , Flat, Wire In Black & Bright Finish
Length : Random, Fix & Cut Length
Finish : Bright, Polish & Black
Aluminium Alloy Hexagon Bars Standard Specification
ASTM B211/ASME SB211 - Specification for Aluminum and Aluminum-Alloy Rolled or Cold Finished Bar, Rod
ASTM B221/ASME SB221 - Specification for Aluminum and Aluminum-Alloy Extruded Bars, Rods
ASTM B565/ASME SB565 - Test Method for Shear Testing of Aluminum and Aluminum-Alloy Rivets and Cold-Heading Rods
ASTM B316/ASME SB316 - Standard Specification for Aluminum and Aluminum-Alloy Rivet and Cold-Heading bars and Rods
AMS 4102/ISO Al99.0Cu - Standard Specification for Aluminum and Aluminum-Alloy Cold / Hot Rolled Bars, Rods
Aluminium Hex Bars Physical Properties
| | |
| --- | --- |
| Physical Property | Value |
| Density | 2.82 g/cm³ |
| Melting Point | 535 °C |
| Modulus of Elasticity | 71 GPa |
| Electrical Resistivity | 0.045 x10^-6 Ω .m |
| Thermal Conductivity | 138 W/m.K |
| Thermal Expansion | 23 x10^-6 /K |
Standard Specification of Aluminium Hex Bar
Specification
Alloy
Temper
Company
Europe
EN 2089/2395
2017
T6(T62)/T4(T42)
EN 2087/2088
2017 clad
T6(T62)/T4(T42)
France
AIR 9048.010/.030/
2017
F(T42)/F(T62)/T4/
.020/.040/.050
2017
T6/T451
AIR 9048.060/.080/.070/.090
2017 clad
F(T42)/F(T62)/T4/T6
Germany
W.-Nr. 3.1254
2017
T4, T6
W.-Nr. 3.1354
2024
O(T42), T3
United Kingdom
BS L156/157/158*/159*
2017
158*/159*
2017 clad
(T42)(T62)
BAE Systems
BS L163/164/165
2017 clad
T3/F(T42), T4/T6
BS L166*/167*
2017 clad
F(T42), T4/T6
USA
AMS QQ-A-250/3
2017 clad
O, T4, T6
Weight Chart of Aluminium Hexagon Bar
| | | |
| --- | --- | --- |
| Product | Diameter | Weight |
| 2017 Aluminium Hex Bar | 6 mm | 0,076 Kg/m |
| 2017 Aluminium Hex Bar | 7 mm | 0,104 Kg/m |
| 2017 Aluminium Hex Bar | 8 mm | 0,136 Kg/m |
| 2017 Aluminium Hex Bar | 9 mm | 0,172 Kg/m |
| 2017 Aluminium Hex Bar | 9,5 mm | 0,191 Kg/m |
| 2017 Aluminium Hex Bar | 10 mm | 0,212 Kg/m |
| 2017 Aluminium Hex Bar | 11 mm | 0,257 Kg/m |
| 2017 Aluminium Hex Bar | 12 mm | 0,305 Kg/m |
| 2017 Aluminium Hex Bar | 12,5 mm | 0,331 Kg/m |
| 2017 Aluminium Hex Bar | 13 mm | 0,358 Kg/m |
| 2017 Aluminium Hex Bar | 14 mm | 0,416 Kg/m |
| 2017 Aluminium Hex Bar | 16 mm | 0,543 Kg/m |
| 2017 Aluminium Hex Bar | 16,5 mm | 0,577 Kg/m |
| 2017 Aluminium Hex Bar | 18 mm | 0,687 Kg/m |
| 2017 Aluminium Hex Bar | 19 mm | 0,766 Kg/m |
| 2017 Aluminium Hex Bar | 20 mm | 0,848 Kg/m |
| 2017 Aluminium Hex Bar | 22 mm | 1,026 Kg/m |
| 2017 Aluminium Hex Bar | 25 mm | 1,325 Kg/m |
| 2017 Aluminium Hex Bar | 28 mm | 1,663 Kg/m |
| 2017 Aluminium Hex Bar | 30 mm | 1,909 Kg/m |
| 2017 Aluminium Hex Bar | 31 mm | 2,038 Kg/m |
| 2017 Aluminium Hex Bar | 32 mm | 2,171 Kg/m |
| 2017 Aluminium Hex Bar | 35 mm | 2,598 Kg/m |
| 2017 Aluminium Hex Bar | 38 mm | 3,062 Kg/m |
| 2017 Aluminium Hex Bar | 40 mm | 3,393 Kg/m |
| 2017 Aluminium Hex Bar | 45 mm | 4,294 Kg/m |
| 2017 Aluminium Hex Bar | 50 mm | 5,301 Kg/m |
| 2017 Aluminium Hex Bar | 55 mm | 6,415 Kg/m |
| 2017 Aluminium Hex Bar | 60 mm | 7,634 Kg/m |
| 2017 Aluminium Hex Bar | 65 mm | 8,959 Kg/m |
| 2017 Aluminium Hex Bar | 70 mm | 10,391 Kg/m |
| 2017 Aluminium Hex Bar | 75 mm | 11,928 Kg/m |
| 2017 Aluminium Hex Bar | 80 mm | 13,572 Kg/m |
| 2017 Aluminium Hex Bar | 90 mm | 17,177 Kg/m |
| 2017 Aluminium Hex Bar | 100 mm | 21,206 Kg/m |
| 2017 Aluminium Hex Bar | 105 mm | 23,379 Kg/m |
| 2017 Aluminium Hex Bar | 110 mm | 25,659 Kg/m |
| 2017 Aluminium Hex Bar | 120 mm | 30,536 Kg/m |
| 2017 Aluminium Hex Bar | 127 mm | 34,203 Kg/m |
| 2017 Aluminium Hex Bar | 130 mm | 35,838 Kg/m |
| 2017 Aluminium Hex Bar | 140 mm | 41,563 Kg/m |
| 2017 Aluminium Hex Bar | 150 mm | 47,713 Kg/m |
| 2017 Aluminium Hex Bar | 180 mm | 68,707 Kg/m |
| 2017 Aluminium Hex Bar | 200 mm | 84,823 Kg/m |